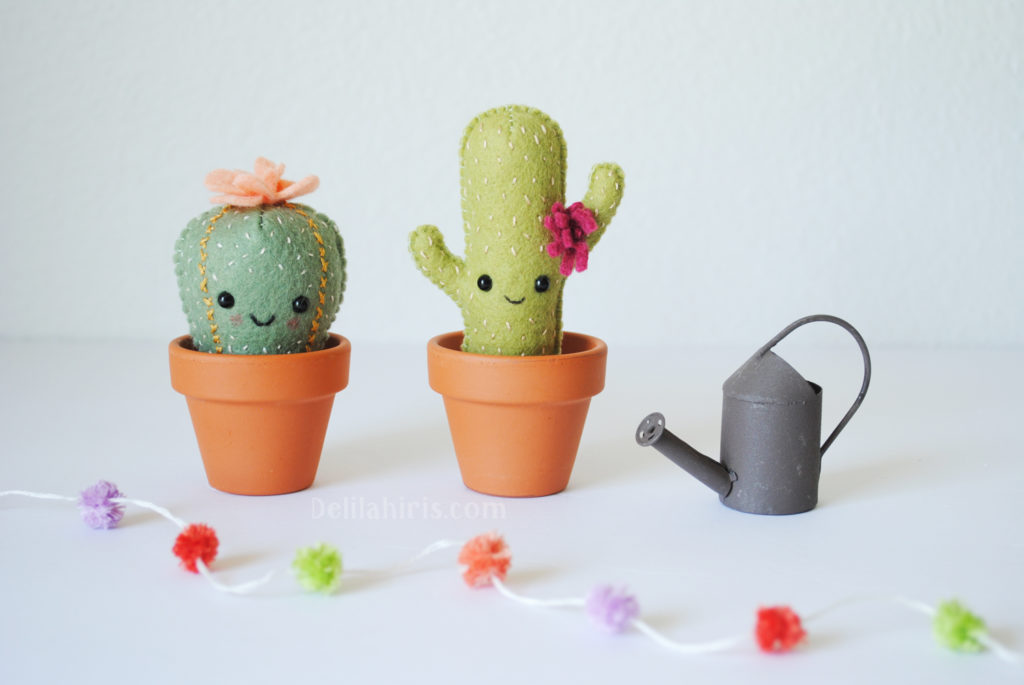 Download my free felt cactus pattern for a quick DIY hand sewing project. These little cactus plush are so fun to make! Create these adorable little friends as a paper weight, pin cushion, or cute kawaii home decor!
Felt Cactus are the happiest house plants that will never need watering!
Recommended materials and supplies
DIY Desert Crafts! Make Your Own Felt Cactus!
These cactus are quick and easy to make! My cactus plush pattern is easy to follow, making for a fun afternoon craft sewing project.
The cactus are designed to be hand sewn from felt. So no sewing machine is required! Just a plain ol' needle and thread will do!
Go beyond with your creativity by adding embroidered details and brightly colored felt flowers and buds!
The finished cactus are approximately 3-4 inches tall.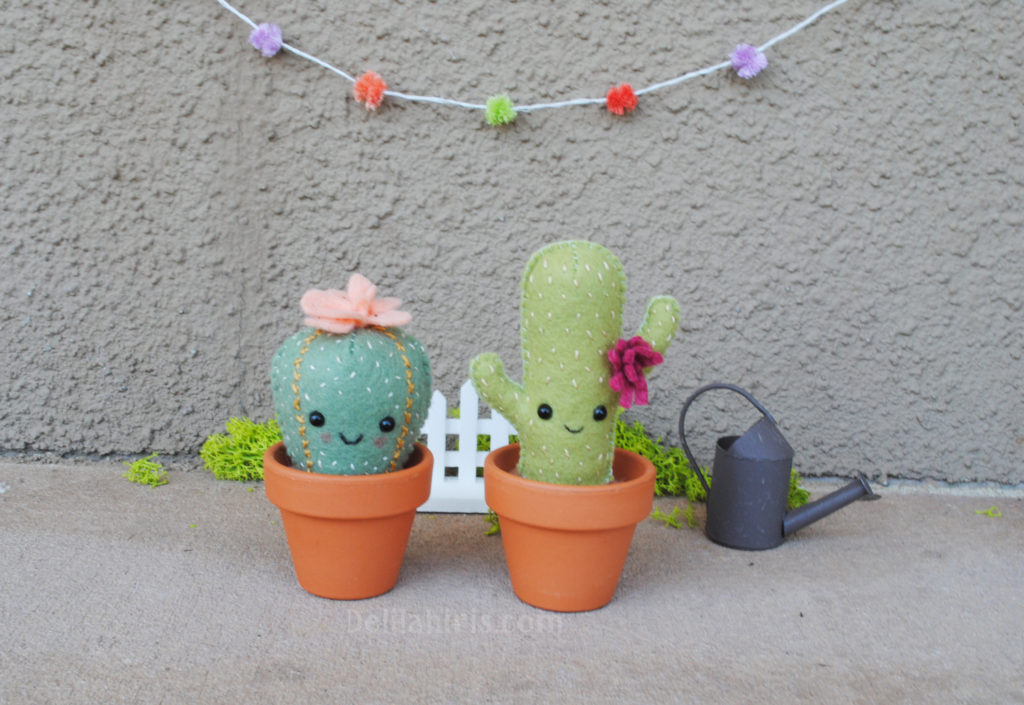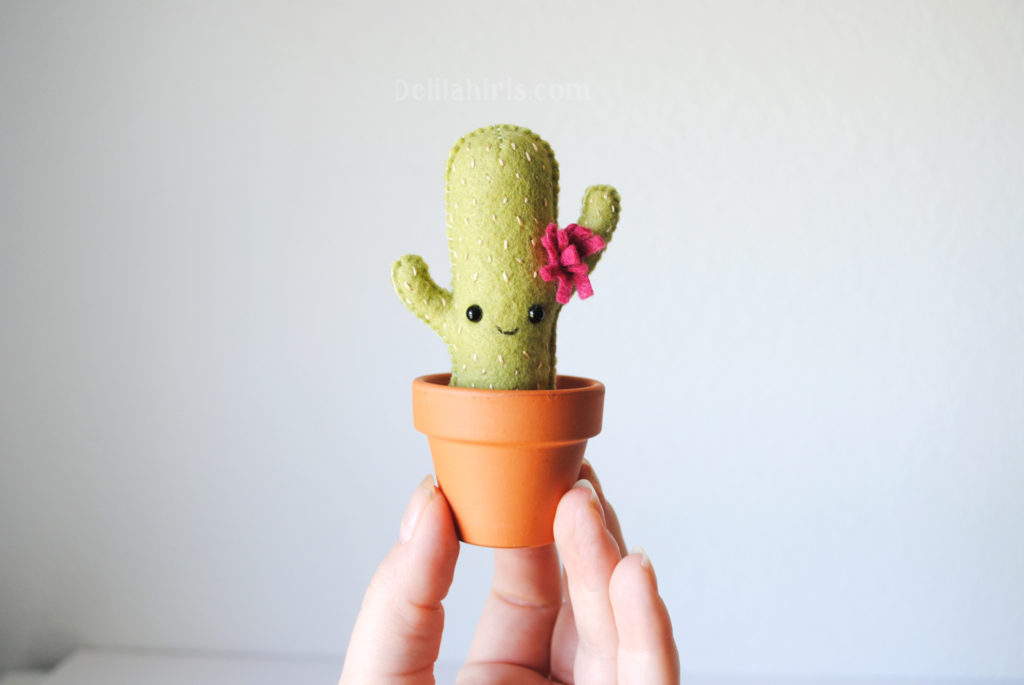 Digital PDF Pattern Details
This cactus plush pattern will come to you as a 3 page printable PDF file. Print and make as many cactus as you'd like!
The pattern is computer drafted for ease of use and readability. This file is for personal use only.