I'm excited to announce the release of my newest PDF pattern! Its a felt and faux fur Stuffed Hedgehog Pattern!
These little critters are so fluffy and precious!
I created mine with extra fluffy and long faux fur. But you can create them in any color or fur style you want! There in lies the beauty of DIY! Make your own woodland plush stuffed animals with my printable PDF Hedgehog sewing pattern and tutorial available here!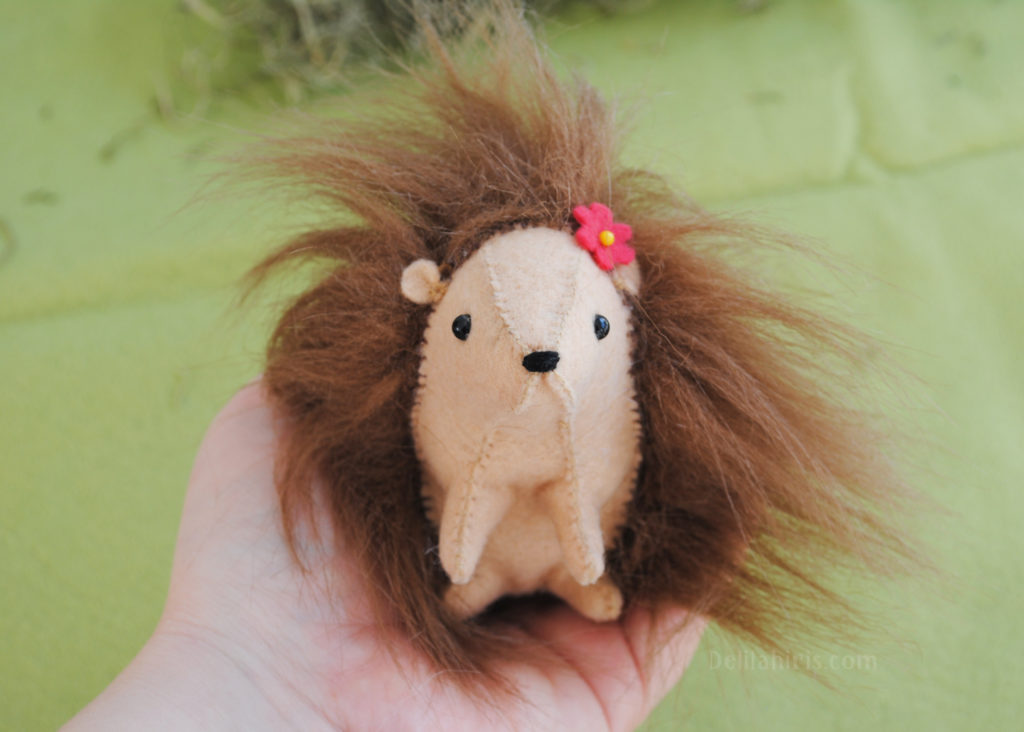 I do hope you enjoy my hedgie pattern!
---
Also New This Month…
Suzy Pocket Doll Sewing Kit!
I've begun revamping and creating new DIY craft kits with updated boxes, materials, and patterns! This suzy kit is the first of it's kind with a printed cloth dress.
These little dollies are so sweet! A perfect pocket companion or dollhouse doll.
And these kits make for a wonderful gift!
For now the kit is available in my Etsy shop, but keep an eye out as I add it to my DIY Craft Kit lineup.
As always, don't forget to follow me on social media! Post your best pics of your handmade creations on Instagram and Facebook. Don't forget to tag #Delilahiris so I can see and share your handi-work!