You guys! I have new felt craft projects for all of your crafty peeps!
I had so much fun working on these! They just bring so much happiness to my work space!
Introducing my newest patterns – the Happy Lil' Cactus and Alpaca!
DIY Felt Cactus and Alpaca Sewing Patterns
This Alpaca pattern is the first of my felt animal patterns including wool roving with sewing felt. But do not fret! If you've never tried needle felting before, then this is a perfect way to dip your toes in!
As usual the pattern is meant to be hand sewn using felt! The Alpaca pattern and tutorial includes instructions on adding basic wire armature to the inside of the alpaca as well as how to sew a cute little saddle rug like the one shown in the pic.
They can be used as a nifty paper weight or pin cushion, or just for decorative fun!
Free DIY Felt Craft Projects – Happy Lil' Potted Cactus
I've decided to give the cactus pattern away for FREE! These Little Cacti can be made in any sort of very small pot or container. I've used the smallest terra cotta pot I could find at my local craft store.
Head on over and check it out! And don't forget to share with friends!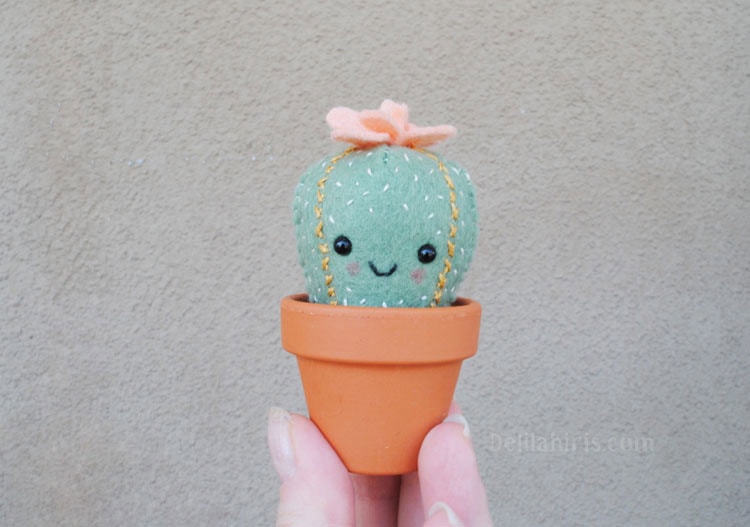 As always I'd love to see what you have created! Share, share, share away! Tag #delilahiris on posts!
Happy Sewing!