Felt Toy Bear Pattern… $5.00
SVG & PDF Pattern Bundle for Personal Die Cutting Machines $7.00
About the Toy Bear Pattern
This printable PDF file contains the sewing pattern and instructions to create your own hand stitched felt grizzly, polar, or fantasy woodland toy bear.
These bears are completely adorable standing at approximately 5.5 by 4 inches tall. Instructions include how to sew in wire so that your bear has stability and is made to be gently pose-able.
Materials and Supplies
felt fabric
needle and thread
stuffing
safety eyes (optional)
embroidery thread (optional)
wire or pipe cleaners (optional)
Pattern Detail…
Please do be aware that this is a printable product. What you are buying is a digital PDF file that you will print on your home computer. You will need a PDF reader to view and print this file. Most of this have this pre-installed on our computers. But otherwise, a simple internet search should bring up plenty of free options.
This pattern will come to you via download link through your email address.
Create Your Own Toy Bears With My Printable Pattern
This toy bear sewing pattern helps you to create the most adorable little bears. They make a fantastic toy, soft sculpture art bears, or even home decor.
Create your own woodland grizzly bear, arctic polar bear, or even colorful fantasy bears in every color of the rainbow.
I love to make these bears in a wool felt and add my very own creative details with embroidery and felt. You can add small details such as claws, or create blushing bears like I did above. You can even leave out the safety eyes and sub embroidered eyes for a Waldorf style toy.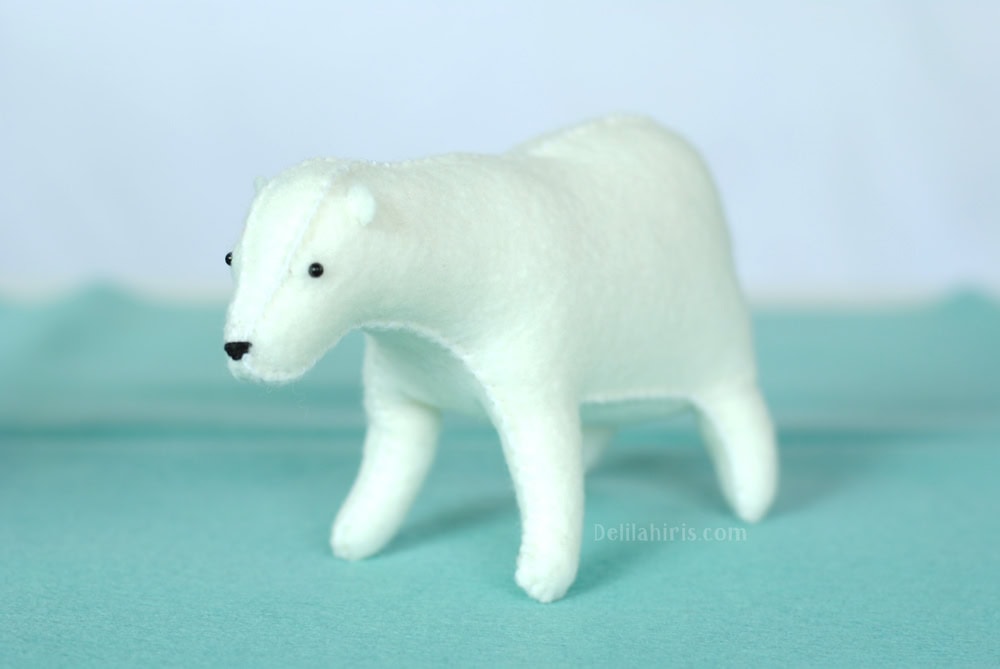 DelilahIris Homepage > Stuffed Animal Patterns >  Toy Bears